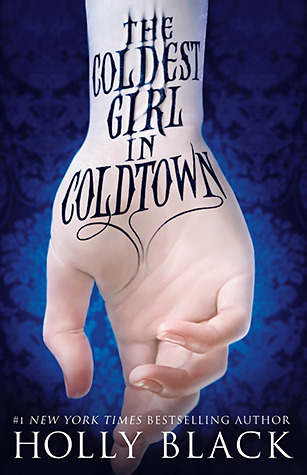 The Coldest Girl in Coldtown
Author: Holly Black
Pages: 419
Publication Date: September 3, 2013
Publisher: Little, Brown Books for Young Readers
Tana lives in a world where walled cities called Coldtowns exist. In them, quarantined monsters and humans mingle in a decadently bloody mix of predator and prey. The only problem is, once you pass through Coldtown's gates, you can never leave.
One morning, after a perfectly ordinary party, Tana wakes up surrounded by corpses. The only other survivors of this massacre are her exasperatingly endearing ex-boyfriend, infected and on the edge, and a mysterious boy burdened with a terrible secret. Shaken and determined, Tana enters a race against the clock to save the three of them the only way she knows how: by going straight to the wicked, opulent heart of Coldtown itself.
The Coldest Girl in Coldtown
is a wholly original story of rage and revenge, of guilt and horror, and of love and loathing from bestselling and acclaimed author Holly Black.
Even though Holly Black's writing is so descriptive and beautiful, the overall plot of the novel failed to keep my interest. I was close to
not
finishing it, but since it was just a standalone, I thought
why not?
But the problem with The Coldest Girl in Coldtown was that the characters and slow pace seemed to bring a downside to the novel. The plot didn't interest me. Our main character, Tana was stupid and dumb. She made irrational decisions and for most of the scenes, I could help but shake my head at her. Another character I hated was Aiden. He was an absolute jerk. He blackmailed Tana and used her so many times that he failed to win me over. He did redeem himself a bit in the end, but that still doesn't make up for the all the horrible things he had done to Tana.
Even though the character weren't that great, I would've liked it better if it didn't have such a slow pace. The beginning started off well, but once we hit the middle, everything began to die down and I was slowly losing interest as the novel was progressing. But the ending was good. I really liked how she ended how it off. But even though the ending was good, I can't seem to say that the rest were just as good as well.